IPS is a California based business that does business internationally. They needed a way to connect in a meaningful way to their main customer. By creating a comprehensive catalog site of all of the products IPS sells them, they were able to create daily interaction between their site and the customer.

Further, they were able to massively increase the number of contacts within the global organization and add on additional touch points to build brand recognition and loyalty.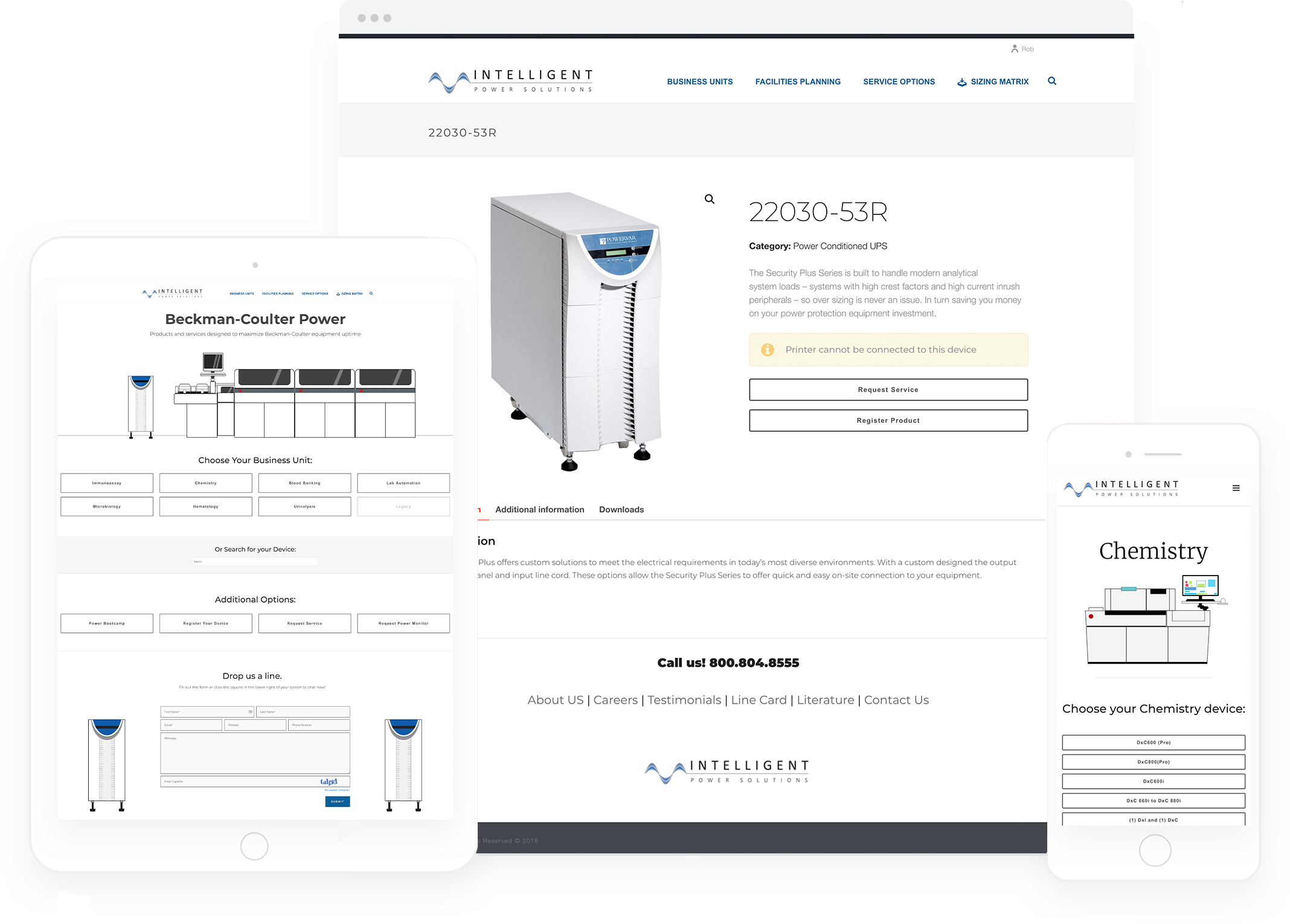 Some of the less standard requests on the deliverables list: A sortable catalog that could be queried by part number, product pairing or internal sku; an easily updatable parts catalog of 50 part numbers with pictures and specifications for each; comprehensive forms with as many as 30 fields to fill for service techs requesting very technical service; only email addresses belonging to the customer's domain could be able to see the site.
Do you have a complex service or product that needs more than just a business card and a website? Apostrophe Media can create a comprehensive marketing strategy using state-of-the-art tools and technologies.